Trump tells Navy grads 'you don't give up'
by Patty Hardy
in Business
— May 26, 2018
President Donald Trump was cheered on by graduates of the U.S. Naval Academy as he delivered a triumphant commencement address Friday. But Trump said America has once again chose to speak the truth of our military's strength: "In case you have not noticed, we have become a lot stronger lately".
"Contrast this to the personal and professional honor of the sitting president of the United States, who time and again makes small choices guided by self-interest, ego, impulse and immediate self-gratification", they write.
"We'll see what happens. A growing number used their platforms to. weaken America's pride".
"We are going to be stronger than ever before", he said.
Obviously zinging his predecessor's infamous policy of apologizing and appeasement, the president spoke about the "cynics and critics who try to tear down America", noting that the "problem grew worse" in recent years. 'We are not going to apologize for America, we are going to stand up for America.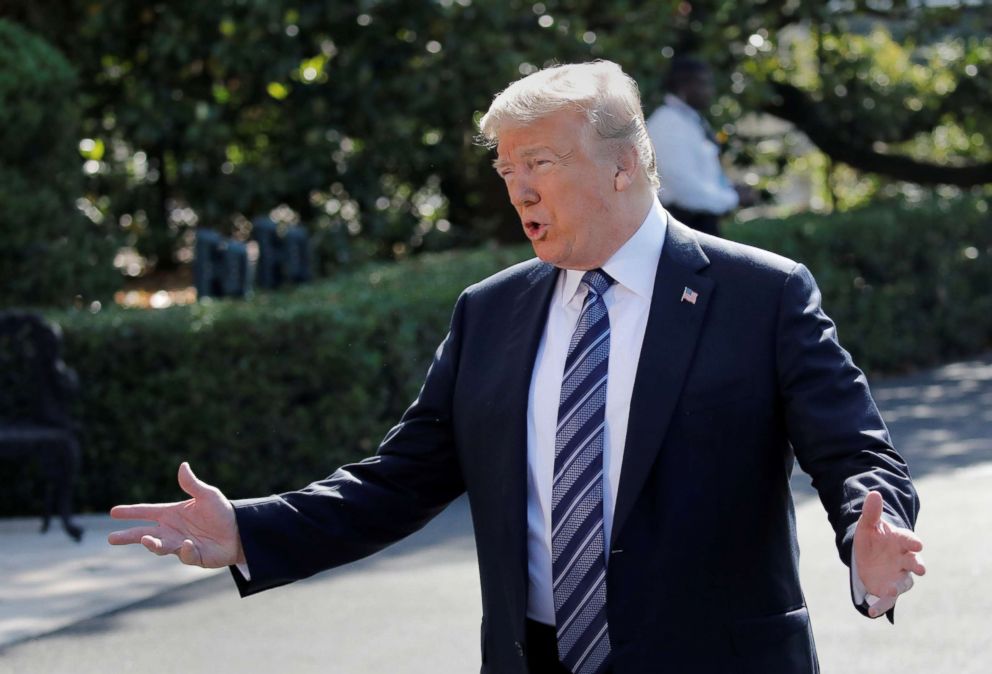 Carlos Barria Reuters
President Donald Trump addresses a U.S. Naval Academy graduation ceremony at the Navy-Marine Corps Memorial Stadium, May 25, 2018 in Annapolis, Md. We are going to stand up for our values.
The president surprised the graduates by remaining until he had shaken the hands of each one.
Trump will give the commencement speech in Annapolis Friday, a day after highlighting American military preparedness as he canceled a planned summit with North Korean leader Kim Jong Un.
On Twitter Friday, Trump said he looks "forward to being with some of the greatest people on earth!" No more apologies. We are going to stand up for our citizens.
The class of 2018 includes 283 Naval aviators, 134 submariners, 256 surface warfare officers, 70 restricted line officers, 15 explosive ordinance disposal officers, 236 Marines and 35 "very tough, very well-conditioned" Navy SEALs, Mr. Trump said.
Iran tells Europe to step up and save nuclear deal
Pompeo's list of demands were wide-ranging, a reflection of the Trump administration's multipronged criticism of the Iran nuclear deal.